The Archdiocese of Brisbane holds that children, young people and vulnerable adults are a gift from God with an intrinsic right to dignity of life, respect and security from physical and emotional harm.
They are to be treasured, nurtured and safeguarded by all. This policy applies to Clergy, Religious, Staff, Parishioners, Volunteers, students on placement and Visitors to our sites.
The following link has more information including Policy documents and a message from Archbishop Mark Coleridge- https://brisbanecatholic.org.au/support/safeguard/
For safeguarding inquiries or to raise any concerns, disclosures or allegations please contact our Local Safeguarding Representatives: Bob Snoke on 0419 247 698
STOPline Service Ph:1300 304 550 Email: AOB@stopline.com.au Website: www.bnecatholic.stoplinereport.com 
Mass Times
5pm Saturday Vigil Mass
7am Sunday
9am Sunday
Please see Service Times for detailed Info
Parish Priest and Staff
Parish Priest: Fr. Ladu Yanga
Dean of Redland: Fr. Ladu Yanga
Parish & Deanery Secretary: Angela Dodd
Safeguarding: Angela Dodd
Finance Secretary: Beverley Van Schie
Sacramental: Jennifer Fielding
Parish Details
37-39 Benfer Rd, Victoria Point QLD 4165
PO Box 5285 Victoria Point QLD 4165
Telephone: (07) 3207-9177
LOCATED BEHIND THE TOWNHOUSED NEXT TO 
ST RITA'S PRIMARY SCHOOL
PARISH OFFICE HOURS
Monday to Friday 9:00am – 2:00pm
St Rita's Catholic Parish
Latest News and Events
2nd Rite of Reconciliation
---
Christmas Day Readers - 4th Sunday Readers!
---
Can you help set up for the Christmas Vigil?
---
Christmas Mass Times 2022
Christmas Mass Times
24th December 2022         5pm             Christmas Eve Vigil (held in the Unitas Centre on School Grounds)*
25th December 2022         7am             Chrismas Day Mass (St Rita's Church)*
25th December 2022         9am             Chrismas Day Mass (St Rita's Church)*
Parish Office Phone 3207 9177
*No bookings required
---
COVID 19 Traffic Light System
We are currently at AMBER status
Wear a mask:
in healthcare settings
indoors, if you can't socially distance
on public transport
if you are older or medically at risk
if you're around people who are vulnerable to COVID-19 
Take a rapid test (RAT) every 2 days if someone in your household has COVID-19
---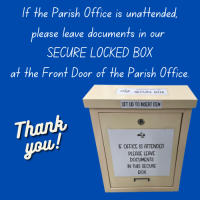 Parish Secure Locked Box
If the Parish Office is unattended, please leave documents in out SECURE LOCKED BOX at the Front Door of the Parish Office.
Thank you
---
St Rita's Men's Social Group Mini Golf November 2022
There might be some world stars at Royal Brisbane for the Australian PGA including Adam Scott, Cam Smith, Min Woo Lee, etc but the St Rita's Men's Social Group had a star-studded field as well at the 13 Axes facility in Cleveland on Friday 25th Nov for a fiercely competitive Mini-golf game.